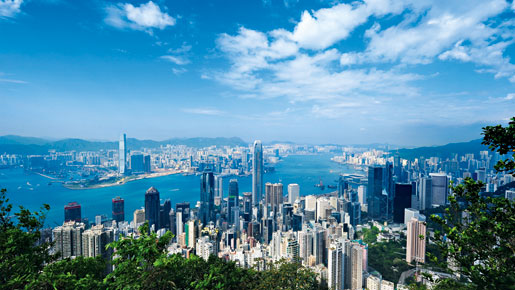 Surendra Singh Chandrawat, the Managing Partner of Indian law firm Chandrawat & Partners, has established a consulting firm in Hong Kong, aiming to provide high-quality corporate and advisory services in Hong Kong and Asia.
Chandrawat & Partners has established a Hong Kong office to provide professional consulting services to clients ranging from multinational companies to small and medium-sized enterprises and start-ups. With a global interconnection network composed of member firms, Chandrawat & Partners aims to provide high quality consulting services to customers in the Asia Pacific region and the world.
Chandrawat & Partners provides measurable value to meet the special needs of fast-growing companies. Chandrawat & Partners is a global business consulting firm dedicated to helping organizations manage corporate, financial, regulatory, legal, tax and transactional issues.
Chandrawat & Partners is a result oriented trust and corporate service provider bringing deep expertise, tenacious culture, breadth of services and practical industry experience to have a meaningful impact on the business.
Surendra says, "This pandemic time is an intriguing phase of innovation to businesses. It's a time to adapt to a growing fast changing world. I am honored to take on this role to lead, and to work alongside Chandrawat & Partners to achieve our ambitions. I am very happy to build a very outstanding business consulting firm that will work together to have a real industry shaping impact. I aspire to provide a supportive work environment for our amazingly inspiring and talented team colleagues, with a culture of affection, precision and experimentation to become the paradigm of excellence. Chandrawat & Partners global presence will help our potential clients to commercialize their maximum potential."
About Surendra Singh Chandrawat
Surendra is a lawyer with common law qualifications and has over 13 years of extensive experience in Hong Kong and India, focusing on general corporate, commercial, M&A, secretarial, compliance, litigation support, arbitration, insolvency and corporate restructuring. He is also a licensed professional for trust and corporate services in Hong Kong.
Surendra has worked with several multinational groups around the globe, including serving as a legal counsel to leading companies and conglomerate groups. He expanded his territory to Hong Kong in 2010 for exploring professional fields in the Asia-Pacific region. He advises companies in the region on corporate strategy, restructuring, business setup, risk and compliance.
Surendra has had an active role in corporate restructuring and business set ups that gained him an exposure to a varied range of jurisdictions in the Asia-Pacific region.
Surendra has assumed a new role and is responsible for leading the Chandrawat & Partners team in Hong Kong and Asia. He expects to strengthen the firm's innovation capabilities and cooperate with the global market to enable the firm to reach new heights.